"SUGAR LOVE (A NOT SO SWEET STORY)" ON NATIONAL GEOGRAPHIC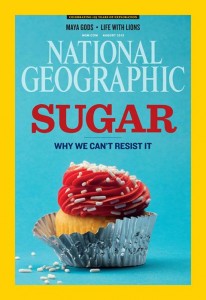 Check out National Geographic's most recent article on Sugar.
Wow! What a great job they've done going into detail about the effects (and side effects) of sugar on the human body.
Check out The official images are outstanding
These close-ups of sugar will scare you away for good. Take a look through their gallery and view the effect.
Check out Huffington Post does a great cover on this story
Huffington's Post coverage goes in-depth to analyze just how sweet this article is.
Check out KFBK News Radio
They have another perspective on the sugar epidemic.